First observation:
BEC! - report: June 24, 2003
Group:
Riis/Arnold

Craig Garvie (PhD student), Erling Riis and Aidan Arnold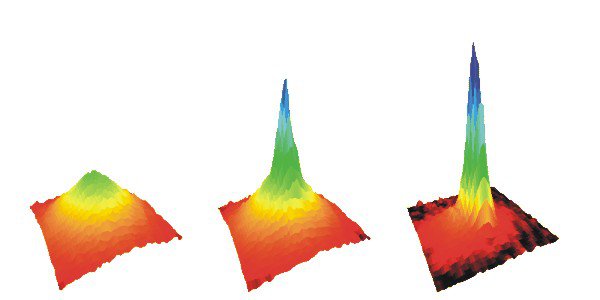 It's just got that wee bit colder in Scotland, and it's mid-summer and all. On the 24th of June 2003 we crossed the BEC phase transition at Strathclyde, with 2 105 87Rb atoms in the |2,2> state in the BEC.
The BEC was formed in a localised section of a 10cm diameter magnetic storage ring.

BEC in a ring
Updated: 02 Sep 2005
Recent results on BEC propagation in the ring are given in condmat/0506142.