First observation:
BEC! - report: Aug. 28, 2009
Group:
Labeyrie

Jean-François Schaff (Doctorant), Xiao-Li Song (Postdoc), Patrizia Vignolo (Professeur), Guillaume Labeyrie (Chargé de Recherche)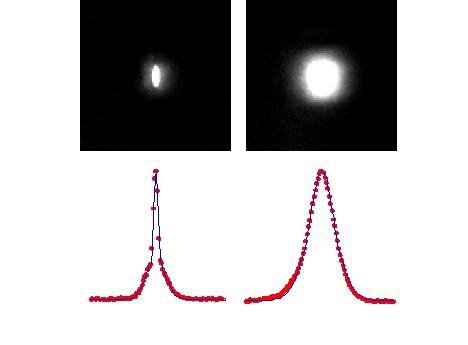 Time-of-flight images (30 ms) of a thermal cloud at 600 nK (right) and a BEC with a non-condensed fraction at 300 nK (left). The field of view is 2 mm.