41K BEC in a triple species experiment
First observation:
BEC! - report: Oct. 13, 2009
Group:
Zwierlein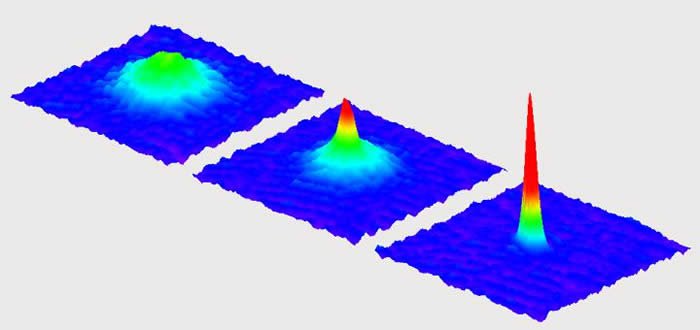 The first degenerate gas in our new multi-species apparatus "Fermi I" has seen the (laser-)light of day: A Bose-Einstein Condensate of 41-K atoms. The apparatus allows to cool all potassium species, lithium and sodium.